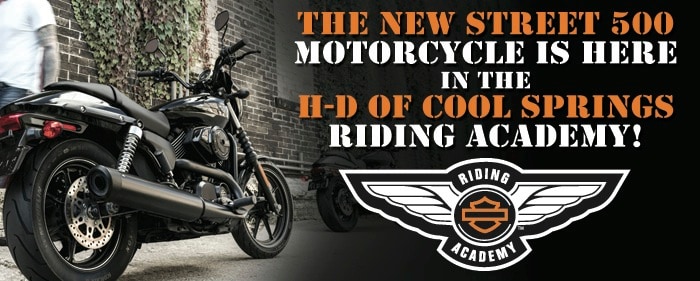 SPACE IS LIMITED! REGISTER TODAY!
Call Pam at 866.211.1486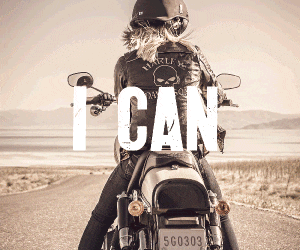 A proven blend of classroom instruction and range riding, Harley-Davidson Riding Academy New Rider Course at Harley-Davidson of Cool Springs delivers the basics of motorcycle operation in Harley-Davidson® style. You'll learn from devoted instructors certified by both the Motorcycle Safety Foundation® (MSF) and Harley-Davidson® to create a relaxed, supportive environment that fosters camaraderie and confidence. And after passing a written and riding skills evaluation, you'll receive an MSF Rider Course Completion Card that could exempt you from the written and/or riding portion of the motorcycle license test, as well as possibly qualify you for discounts on insurance. But more than that, you'll begin a journey that lasts a lifetime.
Want to see who you'll be working with?
Click below to meet our Riding Academy coaches!


Requirements:
To take the course, you will need:
To know how to ride a bicycle
A valid automobile driver's license or learner's permit.
Jeans, sturdy over-the-ankle boots or shoes, full-fingered motorcycle gloves, a heavy long-sleeved shirt or jacket and protective eye wear.
A helmet that meets DOT specifications.
You'll be riding a Harley-Davidson Street 500 from Harley-Davidson of Cool Springs, a light, easy to handle sport bike with a rider-friendly design that will have you feeling in control.
No Refunds Given if a Student:
Misses any portion of the required classroom or range time for any reason

Is dismissed from class for unruly / unsafe actions

Drops out

Is disrespectful or reckless and a dismissal is required

Arrives at the range without required safety gear

Fails riding test or written test

There will be a $100 re-schedule fee if you do not make your scheduled class date.
*IMPORTANT* Full payment is due within 48 hours of reservation or reservation will be voided**